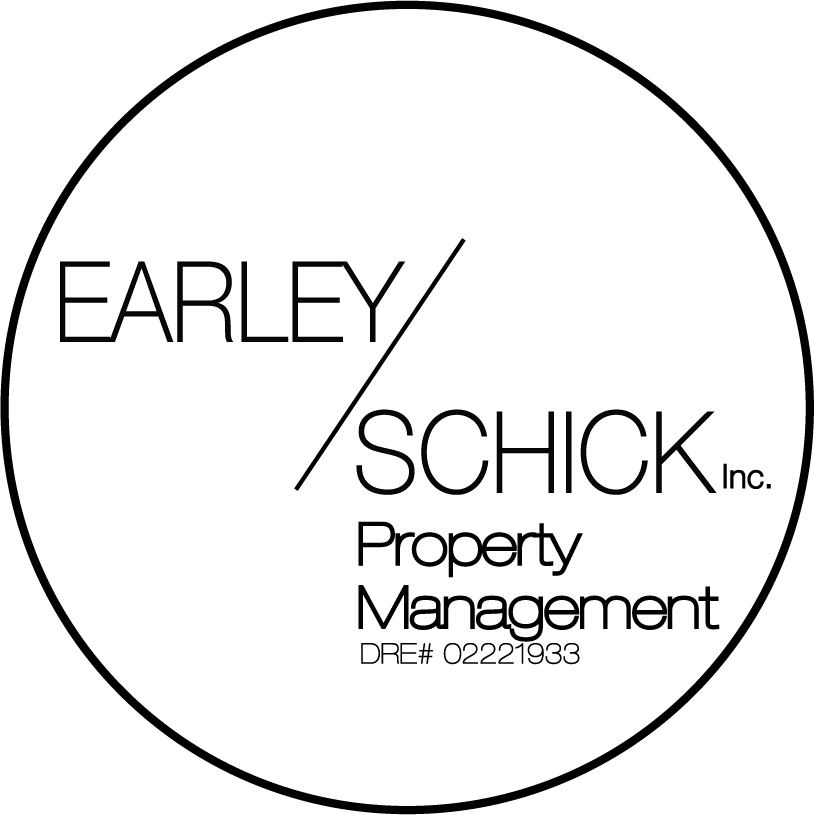 We offer comprehensive property management services tailored to various types of properties.
Our expertise covers the management of residential properties, including single-family residences (SFR), condos, 2-4-unit buildings, and short-term rentals (including furnishing and maid services).
Additionally, we provide specialized services for apartment property management, catering to properties with five or more units.
Furthermore, our commercial property management services extend to various properties, including retail spaces, office buildings, and warehouses. Our professional approach and industry knowledge enable us to handle each property type's unique demands and challenges.
Why Choose EarleySchick for your Property Management?
At EarleySchick Property Management, we provide hassle-free solutions for rental property owners. Our focus is on delivering a consistent, professional level of service to your tenants, ensuring that you can attract and retain the best individuals for your properties. As a reputable management company serving the Los Angeles and the SouthBay areas, we offer the following services:
1. Comprehensive Advertising: We handle the promotion of your rental property both online and in print, covering platforms such as MLS, Zillow, Craigslist, Facebook, Instagram, Tiktok, and more. This ensures maximum exposure and helps attract potential tenants.
2. High-Quality Visuals: We provide professional photography and Virtual 3D Models, offering potential tenants an immersive experience through a 3D Virtual Tour of your property.
3. Rigorous Tenant Screening: Our team performs thorough background checks on prospective tenants, including screening for past evictions, credit problems, and criminal convictions. This ensures that you have reliable individuals occupying your property.
4. Qualified Applicant Showings: We handle property showings to qualified applicants, saving you time and effort in finding the right tenants.
5. Standard Lease Agreements: We utilize industry-standard leases, such as those provided by CAR (California Association of Realtors) or the Apartment Association, to ensure legal compliance and protect your interests.
6. Efficient Repairs and Maintenance: We have a network of reputable vendors and repair contractors who can handle any necessary repairs or maintenance tasks promptly and efficiently.
7. 24/7 Customer Service: We offer a dedicated customer service line for your tenants, ensuring that their concerns and issues are promptly addressed at any time.
8. Online Portal for the landlord and the tenants: Rent Collection and Timely Follow-Up: Our team handles rent collection and follows up immediately on any late payments, ensuring a consistent cash flow for you.
9. Annual Property Inspections: We conduct thorough annual inspections of your property to ensure that tenants enjoy a high-quality rental experience and that the property remains in good condition.
10. One of our partners is a general contractor with over 30 years of building and development in the Los Angeles area.
By entrusting the management of your rental property to us, you can focus on your other responsibilities, such as your primary job, family, and personal residence.
We serve various areas, including Beverly Hills, Los Angeles (General), Los Angeles Westside, SouthBay (El Segundo - San Pedro), Palm Springs area, and West Hollywood.
The benefits of partnering with Earley Schick Management include the following:
1. Effortless Ownership: Whether you own a single-family home, apartment, duplex, or condo, our services make owning rental property significantly more convenient. We handle tenant concerns and maintenance issues and ensure on-time rent payments, giving you peace of mind.
2. Professional Support: With our property management firm, you have a team of professionals available around the clock to address tenant concerns and maintenance requests promptly and efficiently.
3. Qualified Tenants: Our property management services focus on finding well-qualified tenants for your property. This reduces the risk of problematic tenants and helps ensure consistent rental income.
4. Property Maintenance: Renters appreciate knowing their rental property is well-maintained. By partnering with us, you can attract more qualified and reliable tenants and increase tenant retention rates.
5. Online Rent Payment Portal: We provide a secure online payment portal for tenants, allowing them to pay their rent easily and conveniently.
To learn more about how Earley Schick Management can optimize your rental income and simplify the rental property ownership experience at competitive rates, please complete our free quote form, call us at 310 490 3068, or email us at Info@EarleySchick.com.